International Kindergarten in Koto Ward – International Kindergarten in Koto Ward – 2023 School Year Entrance Information Session
Hello, I am Yusuke Sano.
We are holding an information session for admissions for the 2023 school year in October.
Dream Kids House is an international kindergarten full of education and experiences.
Spend your daily life with native English teachers.
We offer a lot of hands-on programs such as education in English, Rhythmics, Montessori, farming experience and overnight childcare.
Your child will grow and develop through this combination of education and experience.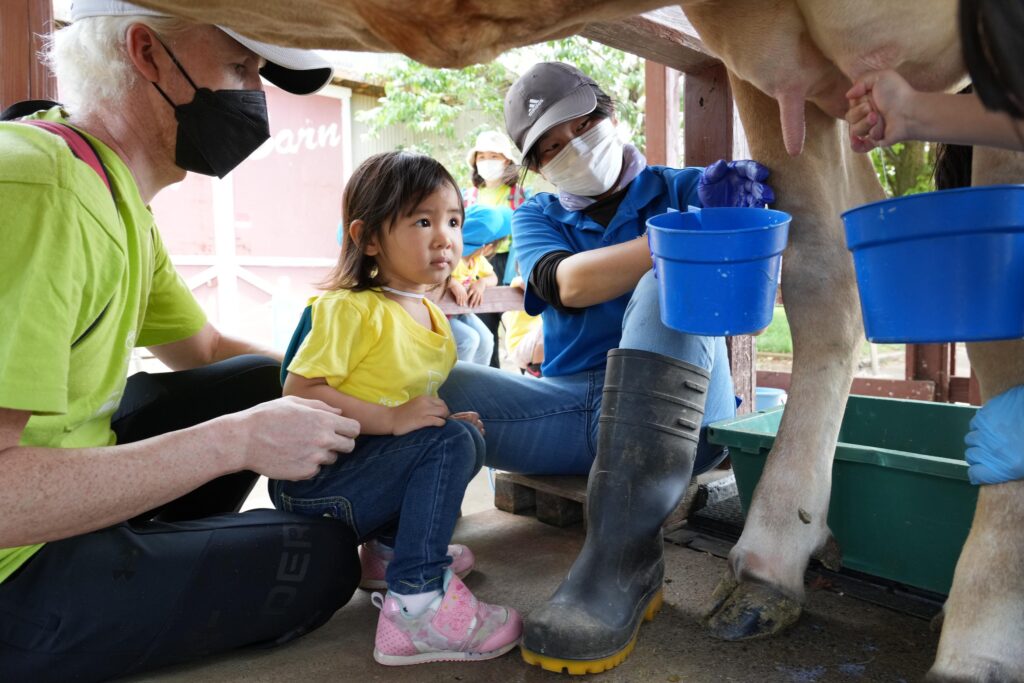 Your child will naturally acquire English as they grow and develop.
In particular, your child will develop an "ear" for English that will help them even after they start studying English at school.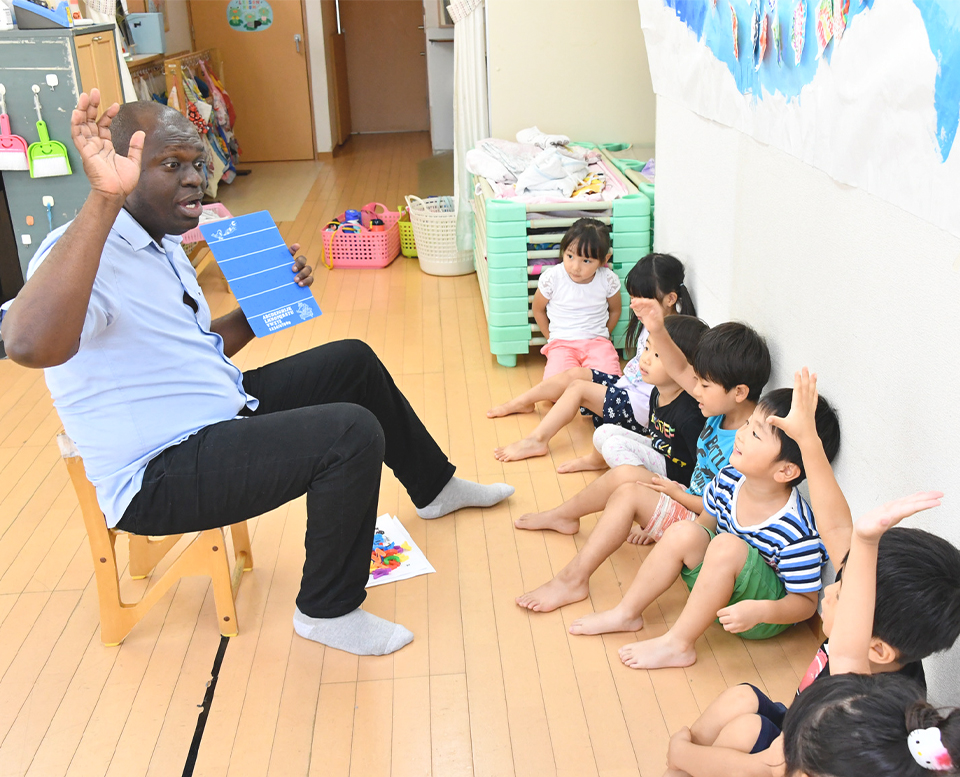 We also offer full-fledged professional lessons in rhythmics, dance and art.
Our instructors are professional full-time specialist instructors that provide many opportunities and topics for your child to learn.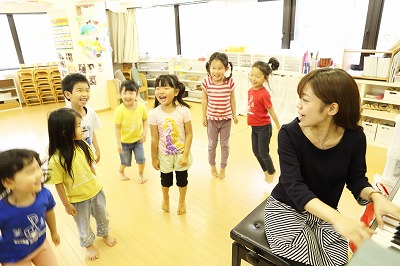 In rhythmic class, your child can acquire musical skills such as pitch and rhythm through fun and educational lessons.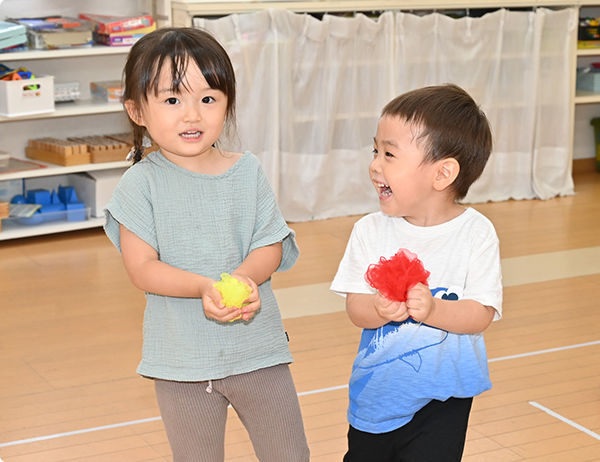 Additionally, rhythmics and cultivate not only musical ability, but also the ability to concentrate, which is the foundation of all education.
Lessons are always taught by professional instructors with a smile, and every child enjoys their lesson.
Your child can also take lessons such as Montessori, art and ensemble during their kindergarten life.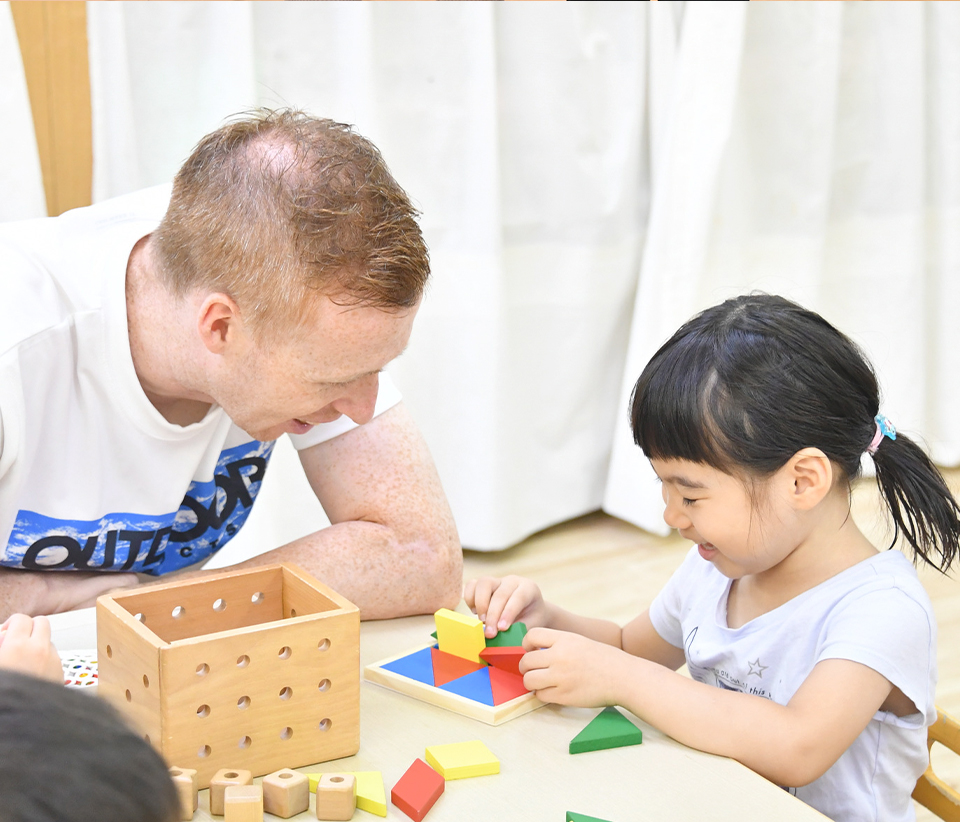 Parent's Voice
Parent of young student
I enrolled my children in Dream Kids House because I wanted them to experience many various activities, but even only after a month they were not only remembering what they did, but enjoyed it as well.
In particular, with English they were learning new words every day to the point they would use simple words at home.
While looking at an English book, they would say things like "What's this?", ask "Help, please." when they need to ask for something, ask "How do you say this in English?", etc. as they really developed a deep interest in English.
I was surprised when I heard how good their pronunciation was.
I thought the conversations and lessons with the native teachers as well as those with overseas experience was very good.
Parent of middle grade student
I had both my kids both graduate from Dream Kids House, where they spent many pleasant years developing their own personalities in a fun environment.
If you have the chance to speak English in private, you will be able to speak confidently.
But they not only learn to spoke, they learned to read and write as well.
By starting with phonics, they were able to read words they didn't know, look up the meanings and expand their vocabulary.
My son currently enrolled at Dream Kids House is actively reading new words.
And the curriculum is not only English, but also covers many areas including dance, music, and P.E., which are subjects many nurseries and kindergartens do not teach, so as a parent this makes me very happy.
Our video also introduces you to the kindergarten life at Dream Kids House.
Through education and experiences at Dream Kids House, children grow up to have rich and varied experiences.
The information session is being held on the following dates and times:
【Date/Time】
October 1st (Saturday)
①9:00 AM ~    ②11:00 AM ~
October 23rd (Sunday)
①1:00 PM ~  ②3:00 PM ~
Location:  International Kindergarten "Dream Kids House" (Sunrise Toyo #401, Minamisuna 2-6-3, Koto-ku, Tokyo)
5 minute walk from exit A4 of "Toyocho Station" on the Tokyo Metro Tozai Subway Line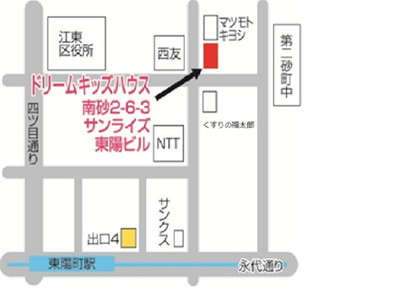 【入園説明会の内容】
This is a photo of English rhythmic from last year's information session.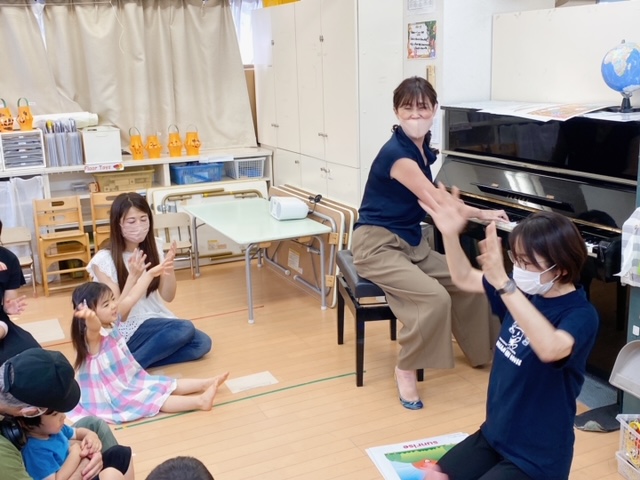 For the English performances, the foreign staff are preparing a special program for you and can't wait to show you.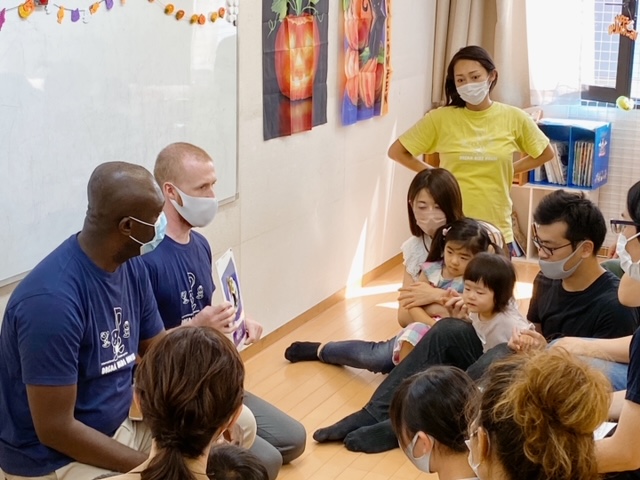 Our staff will gladly answer any questions you may have.
All of us at Dream Kids House are looking forward to seeing you!